What families say about funeral celebrants trained by green fuse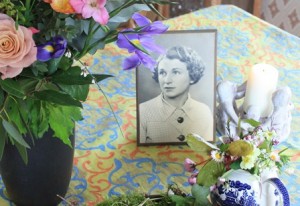 "I wanted to sincerely thank you for the reading at my mother's funeral which I found to be very fitting and appropriate. My mother was not religious and would have been pleased with the service. Many people later told me that there were many aspects of my Mum's life they had not known about and enjoyed learning more about her."
"Just to tell you how much I appreciated how beautifully you arranged and conducted the service for dear A. It was inevitably sad, but simple, appropriate and deeply moving. Your opening words were an excellent account of his life and a marvellous tribute to him. The whole occasion will be a treasured memory for us all".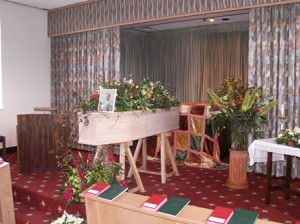 What Families have said about the services written and delivered by Trevor
"We first met Trevor after our Mum sadly passed away. At a time when we were all truly heartbroken Trevor instantly put us all at ease and reassured us that he would help us plan Mum's day to be just as special as she wanted. Mum knew she was dying and wanted a service to celebrate he life and talk about her story. Trevor took the time to meet us and talk with the family and capture Mum's spirit.
Trevor made the service perfect with his words, thoughts and prayers. Afterwards the family and friends spoke to us and remarked what a beautiful service it was and just so perfect. We would like to thank Trevor for everything that he did for us but more importantly what he did for our Mum. She would have loved it.
We often re-read the words of the service which Trevor so kindly gave us to keep from Mum's day and it's such a beautiful memory to have and look at"
"I would like to thank you from the bottom of my heart for such a beautiful service you conducted for my husband. Your kind words were truly wonderful and I know that he would have been very pleased with how it all went. You are such a caring man and I know many more people will benefit from your advice and help at a difficult time. We were lucky to meet you and have you to guide us on a difficult occasion"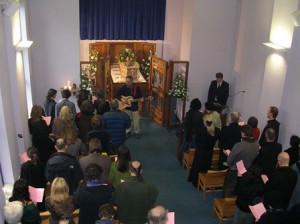 "Our family and Dad in particular thought the ceremony totally fitting and your words fully appropriate. You wonderfully captured the spirit of my Mum. It takes a talent to be able to sense a person's soul. Friends of my Mum commented similarly and as you could see were moved to tears. I think it makes it easier to move on and focus on the future knowing Mum was laid to rest as she deserved and as you said in closing, her spirit will always be with us. Huge thanks for making what can be a difficult time so comforting and memorable in such a positive way."
"My daughter and I would like to thank you for the lovely service on Tuesday. Many people commented on what a lovely service it was and how they remembered my sister". " Many thank again."
"Please accept my sincere and heartfelt thanks for the way in which you helped me and my son during the very sad time following my husbands death. The respect you showed to him meant a great deal to me . I also found it comforting that you and my son got on so well and arranged a funeral which everyone said was what my husband would have liked as it covered his early life. Thank you again".
"I wanted you to know how much we appreciated all the time and trouble you took to meet us and help us put together the perfect summary of our mother's life and the kind of person she was. Our family and friends said how much they enjoyed the whole service from learning more about mum's early life and her war service to hearing the beautiful music and the comforting words you spoke. I was particularly touched by the words of the committal. Everything was perfect and Mum would have loved it. With many thanks and best wishes".